Silver Coaching is for those who are committed to a cycling programme and are in need of expert input. Aimed at those who have ambitious goals and want to train effectively with a power meter.
As always I start by gaining an understanding of you as a person and an athlete by:
Building a detailed rider profile through questionnaire and interview as well as reviewing your historical training data
Helping you define your short, medium and long-term goals
Creating a Periodised annual plan based around your goals for the coming season
Giving nutritional advice on achieving a healthy training diet
Next we move onto improving the effectiveness of your training by:
Calculation of your individual heart rate and power-based training zones
Power Profile testing to define your current fitness and to identify your strengths and weaknesses as a rider
Creating your bespoke training plan in TrainingPeaks
Your progress is then monitored and reviewed at key stages:
Every week we review your progress against the plan and (if necessary) adjust next week's plan
At key stages in the season we conduct Benchmark Testing to measure your progress
At the end of the season we conduct an End-of-Season Review to agree what worked well and what didn't and plan for the next season
As well as having the physical fitness for the demands of your event, we also need to ensure you are fully prepared in other ways like:
Making sure you have the appropriate equipment: bike, gearing, clothing etc
Having a plan for the tactics you intend to employ in a race or event
Having an effective pacing strategy. This is crucial in events like Time Trials or long distance sportives and Gran Fondos
Making sure you're psychological prepared, like having effective strategies for pre-race nerves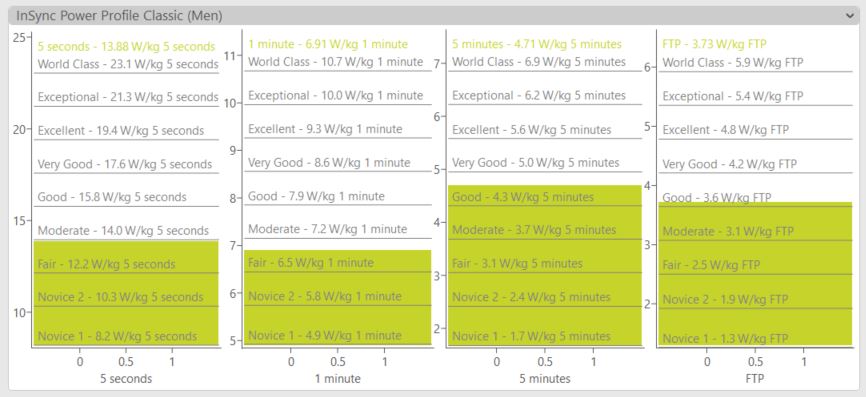 £90 / Month*
(Power meter recommended)
*£120 for the first month to cover initial planning activities
Core services for all athletes:

Extensive rider questionnaire and interview

Definition of your short, medium and long-term goals

Periodised annual plan based around your goals for the coming season

Definition of your personal training zones (heart rate and / or power)

Benchmark testing to measure your improvements

Bespoke training plan uploaded to TrainingPeaks monthly
Whether your event is a Sportive, Gran Fondo, Triathlon, Time trial, Hill Climb, Road or Cyclo-cross race, get in touch now and start on the path to achievement.
Based in scenic North Yorkshire Russell Gordon is a qualified Level 3 British Cycling Coach, bike-fitter and experienced competitive rider, who is an expert in all aspects of the sport.
If you would like advice or want to talk about any of our packages please get in touch for a FREE consultation
Wheatsheaf Farm
Moor Monkton
York
North Yorkshire
YO26 8JA