Why consider a personalised bike fit?
It's the foundation of riding a bike quickly and efficiently, without pain or injury. It will allow you to ride powerfully, giving you the confidence to perform at your best. 
What makes our service different is that we use techniques that push the boundaries of the traditional bike fit and we can focus on the most effective position for you, giving you the optimum bike fit.
If you're experiencing pain when you cycle, you may need to consider a personalised bike fit.
Prices includes a follow-up session once you've had time to test your bike fit out in the real world within six weeks.
See our brand-new bike fit studio below.
The newly refurbished, bespoke bike fit studio is clean, bright and airy with good ventilation. A lot of effort has gone into making a relaxing, comfortable space in which to get personalised service.
Toilets and refreshments are available.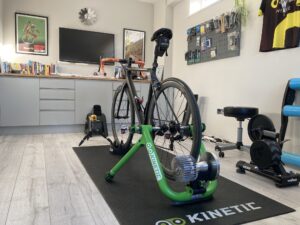 Suitable for:
Duration:
Our most popular service comprises:
Questionnaire & interview
Assessment of current riding position
Cleat set-up
Saddle height optimisation
Saddle layback positioning
Handlebar height positioning
Stem length optimisation
Bike Fit Report
£125
Since I believe Bike Fitting is very much a process rather than a single intervention, the cost includes a 1 hour follow-up consult within 6 weeks.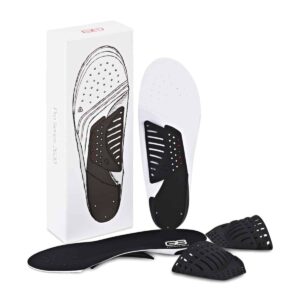 Suitable for:
Duration:
The new Advanced Foot Correction Service will make you feel truly connected to the bike. Utilising G8 Performance top-of-the-range Pro Series 2620 insoles (RRP £93) and personalised fitting.
Discover the benefits of:
Increased foot flexion
Increased blood flow in the foot
Reduced foot numbness and pain
Power transfer over a greater surface area
PLUS we will also fit whichever combination of:
heel wedges
forefoot wedges
leg length shims and/or
cleat wedges
necessary to optimise your foot alignment.
£135
Since I believe Bike Fitting is very much a process rather than a single intervention, the cost includes a 30 minute follow-up consult within 6 weeks.
Here is some feedback from a recent Advanced Foot Correction customer...
"...THANK YOU! I have completed 3 or 4 rides since I visited you and have noticed a significant improvement in comfort, so your expertise has definitely benefited me, for which I am very grateful."
Please ensure that your bike is reasonably clean: a dirty bike is not pleasant to work on.
If your cleats are completely worn-out, I will insist on replacing them.
If repositioning of brake levers is necessary, your bar tape may be disturbed and require replacing.
I will make every effort to ensure your bike is ready to ride when you leave. During a fit we will likely make multiple changes to stems, bars, saddles and seat posts. It is therefore that possible some parts may require additional tightening after the fit. Please know it is ultimately

your responsibility

to ensure your bike is safe to ride before you ride it.
Whether your event is a Sportive, Gran Fondo, Triathlon, Time trial, Hill Climb, Road or Cyclo-cross race, get in touch now and start on the path to achievement.
Based in scenic North Yorkshire Russell Gordon is a qualified Level 3 British Cycling Coach, bike-fitter and experienced competitive rider, who is an expert in all aspects of the sport.
If you would like advice or want to talk about any of our packages please get in touch for a FREE consultation
Wheatsheaf Farm
Moor Monkton
York
North Yorkshire
YO26 8JA