Saddle Pressure Scanning, Mapping and Analysis
Your saddle comfort is incredibly important to ensure your overall enjoyment, comfort, performance, and health on your bicycle. Many riders struggle with discomfort on their saddle, often caused by areas of high pressure. Such issues are typically due to incorrect saddle choice or position.
If you have problems with comfort on your current saddle or you have tried many saddles with without success, our pressure scanning and mapping could be for you.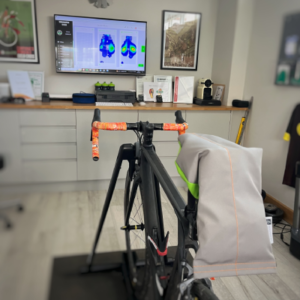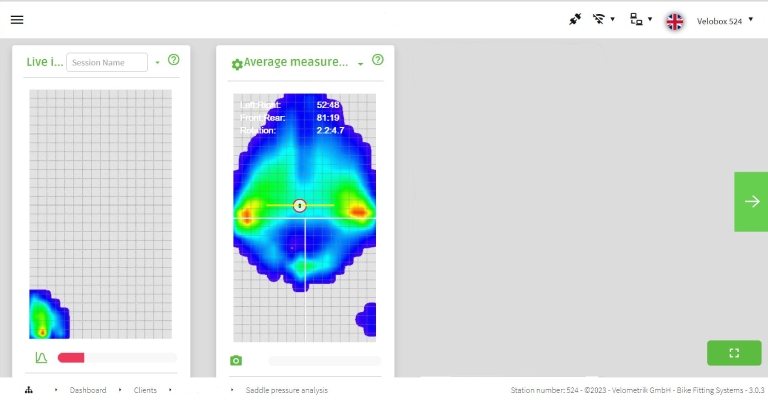 The saddle pressure scan is done on your current bike, positioned on a stationary trainer. Starting with your current saddle and riding position, a thin sensor pad is placed over your saddle. You then pedal your bicycle while your saddle is pressure-mapped and data sent via a wireless Bluetooth link.
As well as a live image, after only a few seconds we have a result that looks like the image on the left.
After the scan is complete, we then analyse the results. The software even allows us to view the scan in 3D and rotate it for a more detailed review.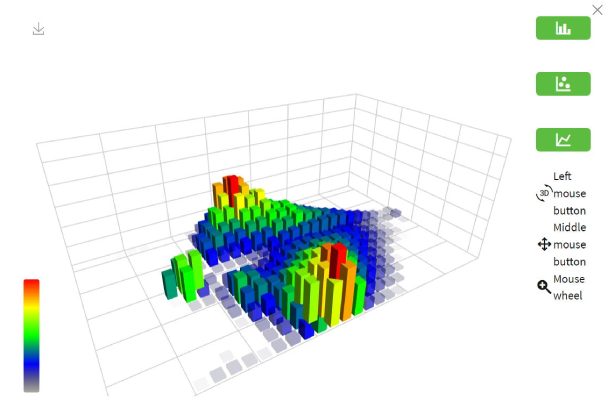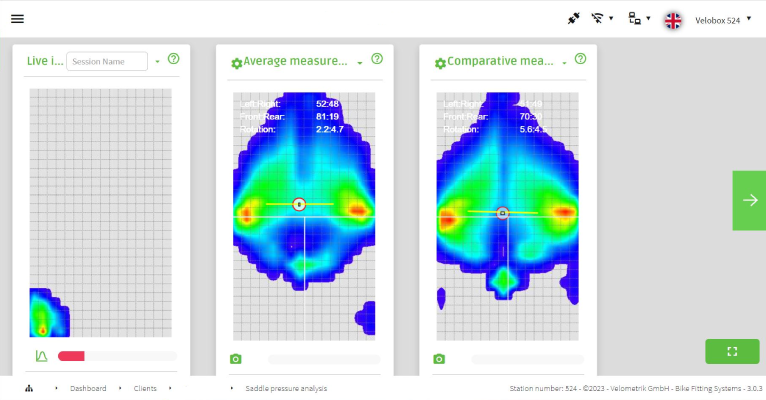 After the initial scan, we can make recommendations for improvement. Improvements can be made by changing saddles and / or adjusting the position of your existing saddle. Because riding position plays such an important role in how your saddle feels, it is important that we start with a good neutral position.
After each change another scan is taken and reviewed until we conclude that we've optimised your saddle and position.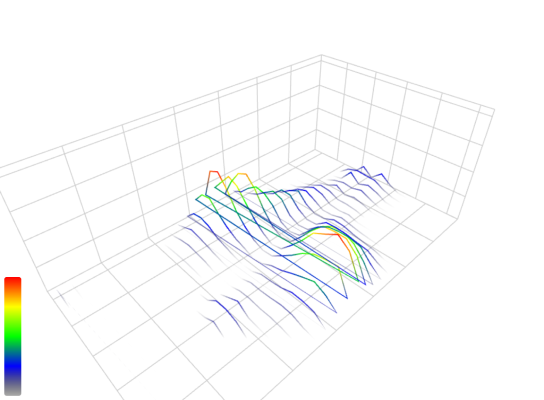 Saddle pressure mapping has many other benefits apart from just saddle selection.
It helps to uncover and diagnose bike fit challenges such as leg length discrepancy, hip rotation and mobility, weak and/or asymmetric stabilising muscles, and poor posture.
It is also an invaluable tool during Foot Correction sessions. Subtle changes to foot stability yield measurable improvements in saddle pressure distribution. These improvements traditionally take hours of riding to notice yourself.