Bespoke coaching for Off-the-peg Money
My Cycling Training Plans are different: no copy-and-paste plans here. Everything is created from scratch just for you.
Train when you can train.
Target your weaknesses and your unique goals.
All without the commitment of regular ongoing coaching.
Utilise the expertise of a professional coach to:
Build your best winter aerobic base
Boost your FTP
Lose weight
Improve your climbing ability
Fine-tune your form in the Spring for the race season
and more...
Whatever the reason, our 12 week Training Plans are bespoke to you, so we can work together to deliver the results you want.
Support includes:
Building a basic rider profile through questionnaire and interview
Helping you clarify your goals for the plan and the season
Creating a Periodised 12 week plan based upon when you can train
Calculation of your individual training zones.
Zwift-compatible workouts in TrainingPeaks
Email support
At the end of the plan you have the option of having a call to review your progress. You can then renew for another 3 months for £79 or upgrade to any of our other regular coaching packages at no further cost.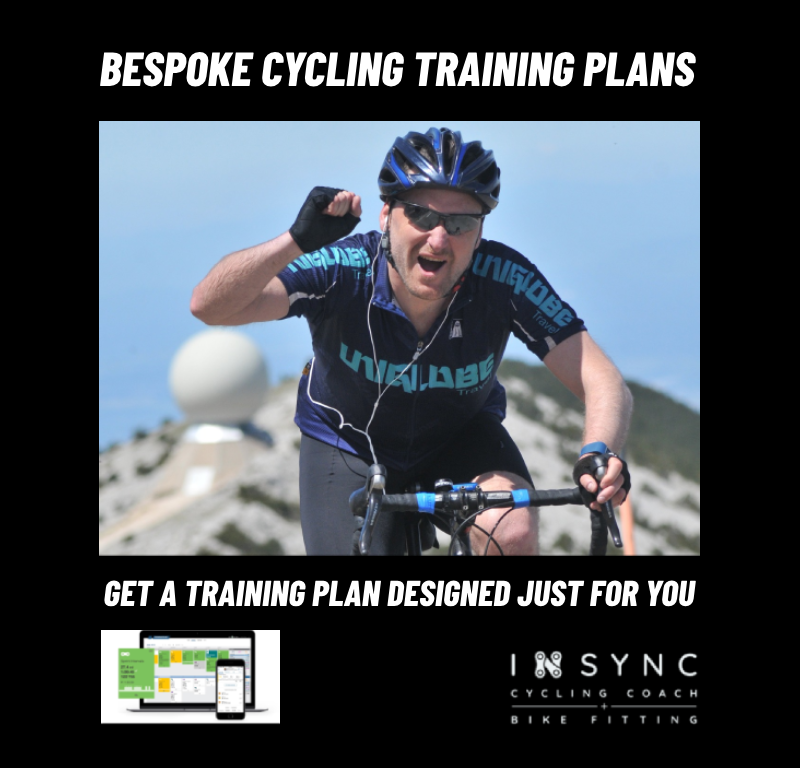 £149 for 12 Weeks bespoke coaching
No contract or long-term commitment required.
Ready to find out more?
Call or drop us a line today for more details!
If you would like advice or want to talk through any of my services, please get in touch for a FREE consultation.
Wheatsheaf Farm
Moor Monkton
York
North Yorkshire
YO26 8JA
UK