Let us analyse your recent and long-term training. See what's holding you back & how to improve.
If you're not ready for monthly coaching but want some professional input into your training, our training review is the next best way to get expert advice on your training and data. With a coach's critical eye and the best analytical tools available we can give you valuable insights.
Here are just some of the things we can show you: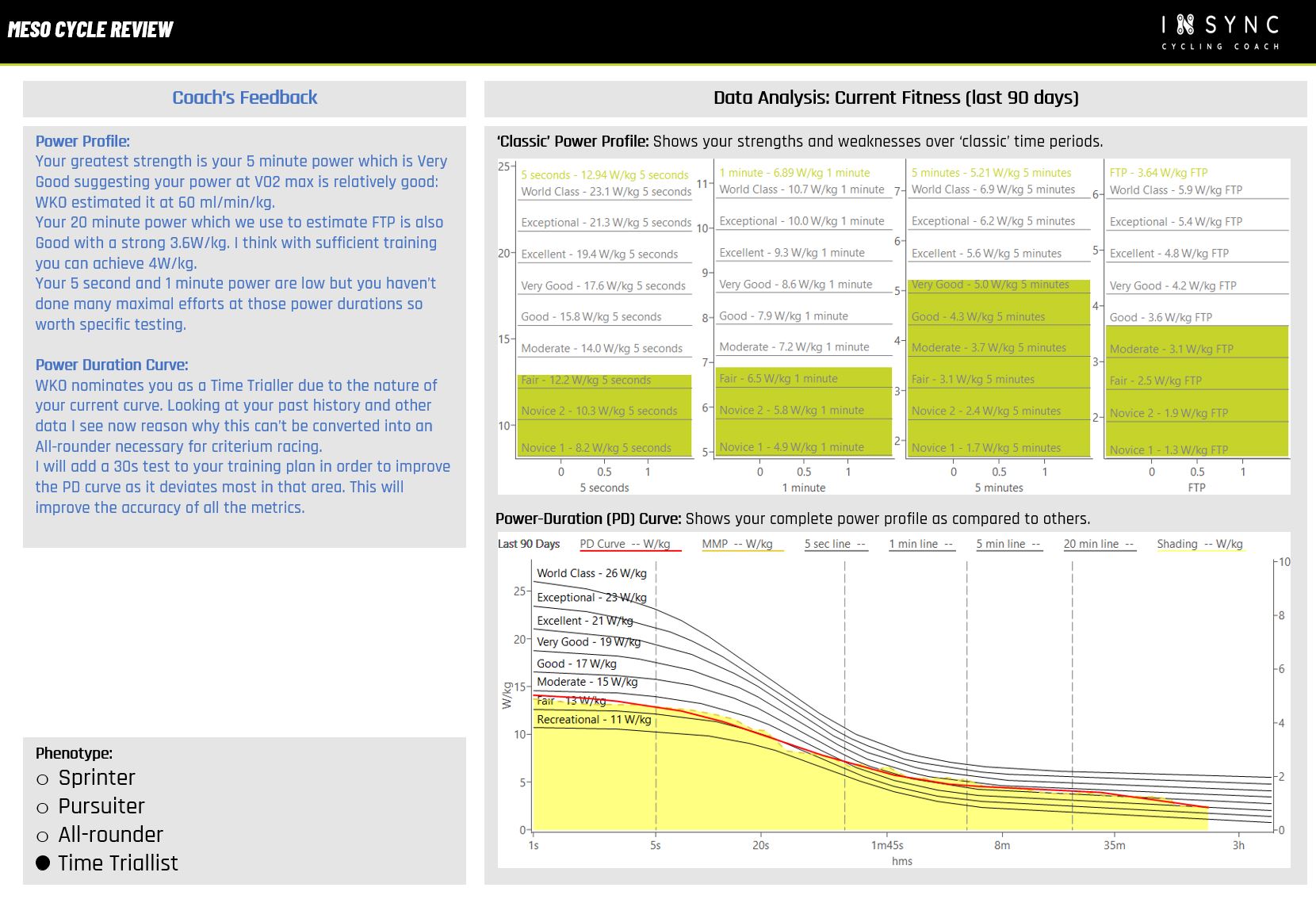 Strengths and Weaknesses
By analysing your power over different time periods you will learn your Strength & Weaknesses and be able to compare them to others and to the type of rider you want to become.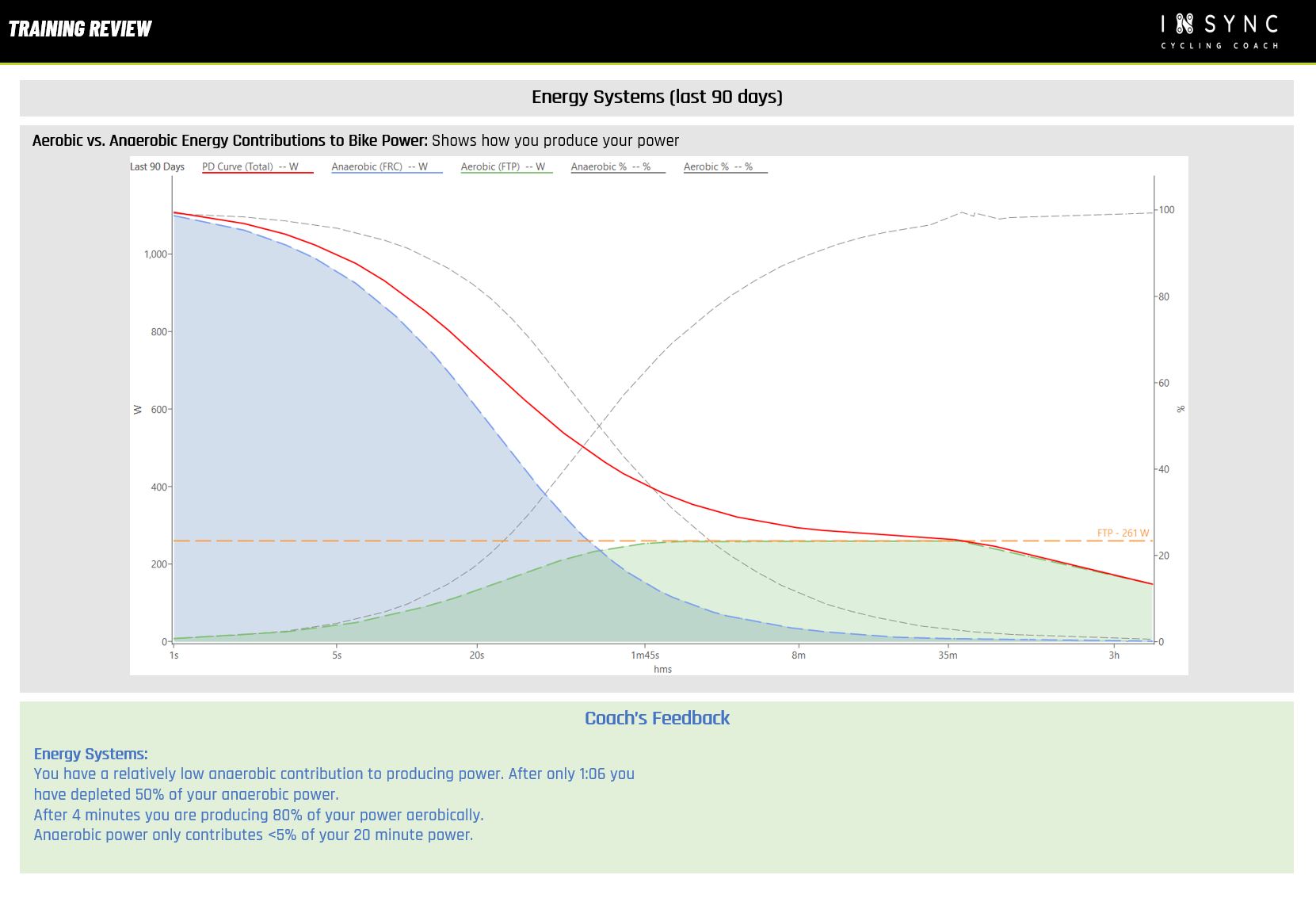 Understand your Energy Systems
Get an overview of your aerobic and anaerobic contribution to power. See what particular energy systems have been changing, what % of the energy system you use, and whether or not you have been developing the right system with your training.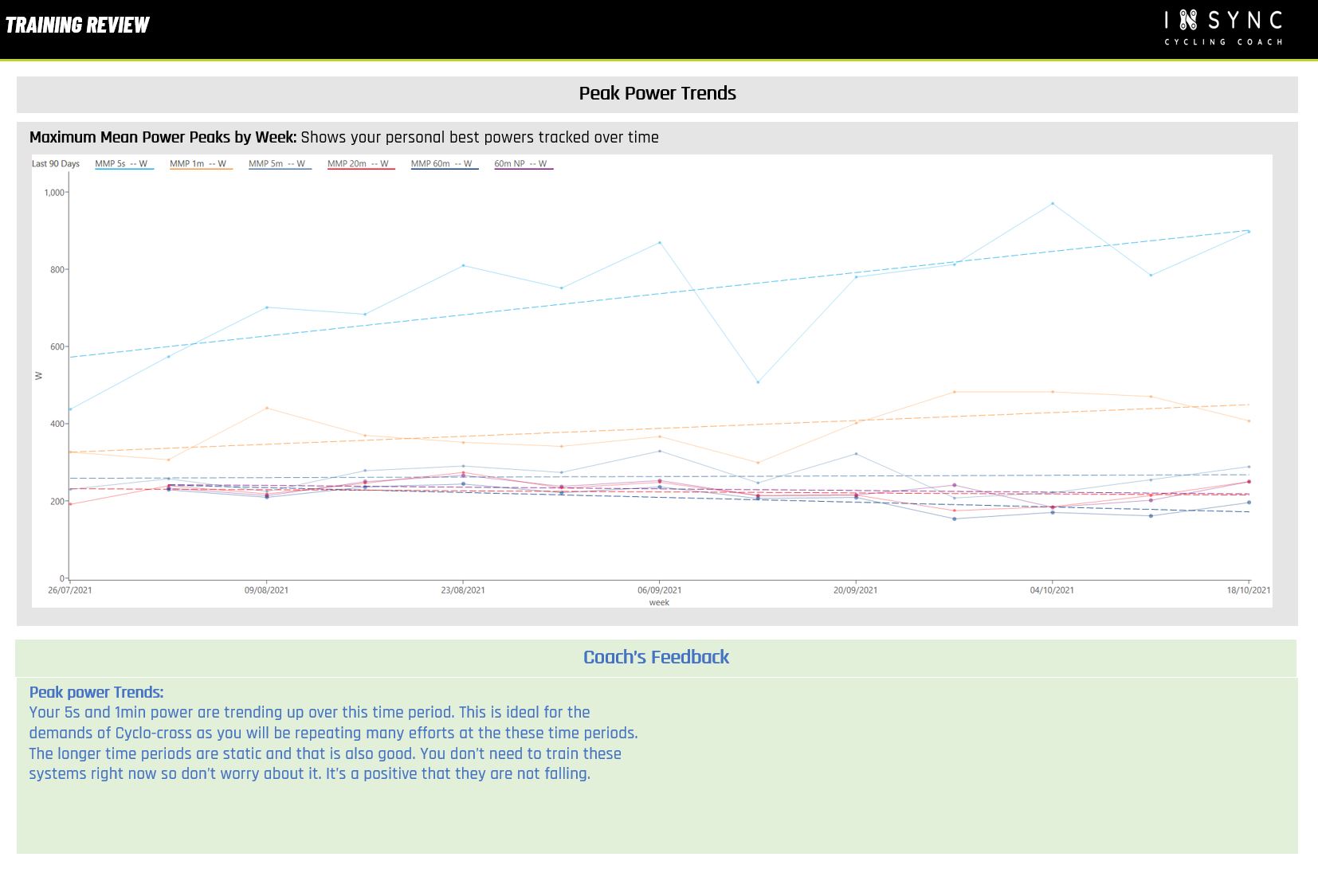 Peak Power Trends
See how your training has affected your ability to produce different types of effort. Is your sprint power increasing or decreasing? More importantly, combined with the other analyses we can tell you why.
Here's how it works
Complete a form so we can fully understand your training and lifestyle
We will schedule a 30-minute call with you to discuss what you want the focus of the review to be.
We will spend 1.5 hours researching your data, past and present and summarise the findings and suggestions in a report.
We will schedule a 1-hour live review of the report via telephone or Zoom. There we will review your data with you, answer your questions, and provide training suggestions.
After the meeting we will send you a copy of the report for your records.
Consultation from £75
NOTE: 3 months of training data with power is required
Whether your event is a Sportive, Gran Fondo, Triathlon, Time trial, Hill Climb, Road or Cyclo-cross race, get in touch now and start on the path to achievement.
Based in scenic North Yorkshire Russell Gordon is a qualified Level 3 British Cycling Coach, bike-fitter and experienced competitive rider, who is an expert in all aspects of the sport.
If you would like advice or want to talk about any of our packages please get in touch for a FREE consultation
Wheatsheaf Farm
Moor Monkton
York
North Yorkshire
YO26 8JA